Bio – Dianne O'Grady-Cunniff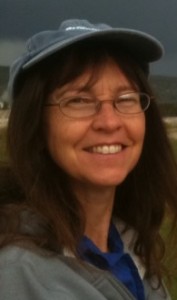 Dianne O'Grady-Cunniff started teaching computer science at the University of Delaware immediately after graduating with a B.S. in computer science, responding to the high demand for computer science teachers at the time. Being part of a family that moved often, she taught at colleges in Maryland, Pennsylvania and Oregon until settling down to teach high school computer science for the last 10 years.
Mrs. O-C, as her students call her, teaches both engineering (PLTW) and computer science. She loves experimenting with new technologies and seeing how they can help to make classes more fun and relevant for students. When Howard County made the decision to rewrite the curriculum for Computer Science 1 to meet the state of Maryland technology education requirements, she developed units using robotics, electronics, a student portfolio and other parts of the new hybrid course.
Check out Mrs-O-C.com for a better look at her work.