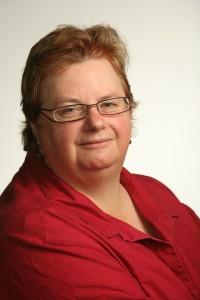 Dr. Chris Stephenson is the founding Executive Director of the Computer Science Teachers Association (CSTA), a professional membership organization of 13,000 educators dedicated to improving K-12 computing education.
Since 2000, Stephenson has served as the chair of the annual Computer Science & Information Technology conference. She serves on the NCWIT Leadership Team and is the Computer Science Curriculum Advisor for Learning & Leading with Technology magazine. She has chaired the ACM K-12 Task Force and served as president of the International Society for Technology in Education's Special Interest Group for Computer Science.
Dr. Stephenson has numerous research publications in the field of computer science education and has written several high school textbooks on computer science and computer engineering. Most recently, she served as a primary author of the CSTA K–12 Computer Science Standards (ACM, 2011). She is also a Senior Member of the ACM.