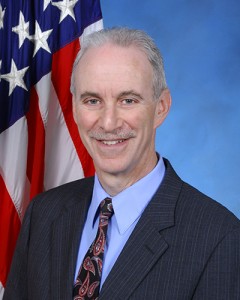 Mark Wolkow serves as the Director of Academic Outreach for the National Security Agency (NSA).
Mr. Wolkow promotes Science, Technology, Engineering, and Math (STEM) and cyber education and careers with K-12 systems, colleges and universities, state Departments of Education, and the business community. The Outreach area also encourages the acquisition of less-frequently-taught languages.
He has held leadership roles with local and State PTAs, the Harford County Board of Education, and the Maryland Association of Boards of Education. He served on the Harford Board for nine years, spending three of those years as President. During that time, he was the Board liaison to the Northeast Maryland Technology Center's STEM initiative, the school system's STEM council, and as the local Board representative on the Governor's P-20 task force.
Mr. Wolkow has worked in federal finance at the U.S. Department of Labor and NSA and in the private sector at Sweetheart Cup Corporation and USF&G Insurance. He holds a Bachelor's Degree in Mathematical Science from the Johns Hopkins University, an MBA in Finance from Loyola College, and is a 1994 graduate of the Harford Leadership Academy.